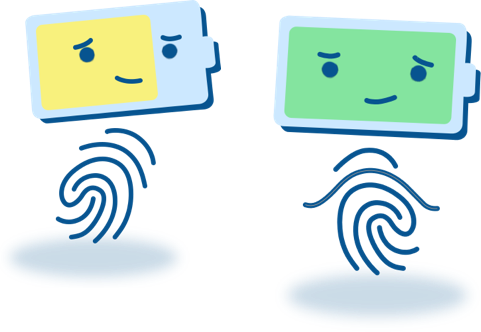 Hi and Welcome to Syndio Health
By and For People with Chronic Illness
My name is Rob and this is my story.
I founded Syndio Health because healthcare failed me. Like many of you, I went through 5+ years of misdiagnoses and years of seeking what could help me manage my debilitating conditions and symptoms. Doctors misdiagnosed me with everything from spinal cancer to soon-to-be paralysis and left me writhing in pain and hopeless. As I hobbled around like a 90-year-old man at the age of 18, I soon realized that healthcare often doesn't help you find answers… even if those answers do in fact exist.
After $50k in doctor shuffles and an emotional roller coaster, doctors concluded: "we don't know what's wrong with you, but likely, it's some form of degenerative paralysis."
Whether I'd actually become physically paralyzed or not didn't matter to me. What mattered was finding out what was wrong with me and finding out what I could do about it. My all too familiar "doctor shuffle" led to no answers and the development of new and equally crippling conditions: chronic anxiety and obsessive compulsive disorder (OCD).
I worried every day, "what the hell is wrong with me?" I had no answers and no way to find peace. This uncertainty is what ultimately paralyzed me.
After years of struggle, I eventually broke down and hit a point of complete and utter hopelessness. Although I was not suicidal, death seemed to be the only real option for relief. For the sake of my family and myself, I fought on.
Finally, the universe gave me a break. I stumbled on an article describing the condition Ankylosing Spondylitis (AS) and was elated that it matched my experience almost exactly. Hopeful, I went to a new rheumatologist so I could seek a diagnosis and finally experience some closure. To my relief, the doctor confirmed my AS. I finally knew what was wrong with me.
With newfound closure I was excited, yet my relief was short-lived. Diagnosis marked the new beginning to an equally grueling journey in trying to find what could help me. Ankylosing Spondylitis doesn't have a cure and can lead to full paralysis. Doctors offered expensive medications that would only treat symptoms, could cause liver failure, and would put me and my family further into debt. I decided to look elsewhere.
On top of my new diagnosis, my anxiety and OCD brought me to a new low. I couldn't sleep, I was anxious every day, I struggled to interact with people, and I began dipping into depression as a result of having zero control over my life and my health. I hit an all-time low and got so bad that I had to drop everything and move home to live with my parents. I was a burden to everyone around me and lacked the strength to deal with the absurdity of my conditions. I felt truly broken.
So what ultimately changed my life?
Ultimately, what changed my life was learning from a community of people who were in the exact same position as me. I spent hundreds of hours on internet forums and eventually connected with several people who had learned to manage their AS through a starch-free diet. By no means does this diet work for everyone, however, research theorized it could starve the bacteria correlated with AS and stop your body from attacking itself (refer to research article).
I tried the diet for a month and to my surprise I slept without pain medication for the first time in five years. It wasn't perfect, but my life was forever changed. My pain reduced 90% and I re-discovered a life free from constant, debilitating pain. I never imagined that day would come.
The lesson was that a global community's experience helped me regain control of my life and my health. Beyond AS, I learned how to take control over my other crippling conditions. I dropped everything, began antidepressants, and incorporated daily meditation, journaling, exercise, and countless other treatments into my life. As a result, I rediscovered a life of hope and healthy living.
My five year journey helped me realize that we can all learn from each other's experiences. The only power we have is to accept the things we cannot change, fight for the things we can, and receive through others, the wisdom to know the difference. We can all choose to welcome a mental shift to accept, fight, and learn from life's struggles, however, we don't have to do this alone.
This is why we founded Syndio Health. We want to connect and empower people to fight and take ownership over their health through the strength, knowledge, and experience of a global community.
As sincerely as I can say it, you are not alone and we deeply understand your struggle. Our commitment is to enable you to make better informed health decisions by leveraging a global community's experience. Our promise is to do our best in helping you discover what can change your life, just like other people helped me.
Our platform is not an empty promise to find a miracle cure, nor is it a replacement for a doctor or professional medical advice. Our platform is a resource that helps you leverage the relevant holistic solutions inside and outside traditional healthcare with the support of a community behind you.
We are proud to partner with countless non-profits, advocates, influencers, companies, and people just like you. We wouldn't be where we are today without your support and we look forward to continuing our partnership through open dialogues and a genuine prioritization for what can help you. We deeply care about your health and the health of others and look forward to working closely with you to make our community as valuable of a resource as it can possible be.
If you've gotten this far, we appreciate your time in learning what we stand for. We have big plans for the future and envision a world where we work together as the largest, most inclusive, and empowering chronic illness community on earth. We hold strong values and are driven to keep true to our mission: to enable anyone with chronic illness to take ownership of their health.
Thank you, and if you have any notes, comments, or questions, please feel free to reach out and shoot me a message directly. Thanks and here's to your health powered by community.
Rob and the Syndio Health Team
We'd love to have you if you meet the following. See Beta FAQ for more.
● you live with a chronic illness
● you are excited to join our community
● you are motivated to improve your health
● you can commit 1.5 hours over 5 days
● you are willing to give feedback
Interested in joining but want to learn more? No problem! Check out our Beta FAQ before applying.
Syndio Health is an information and sharing web site and the information found here is NOT a substitute for professional medical advice or treatment.
Copyright © 2020. All rights reserved.